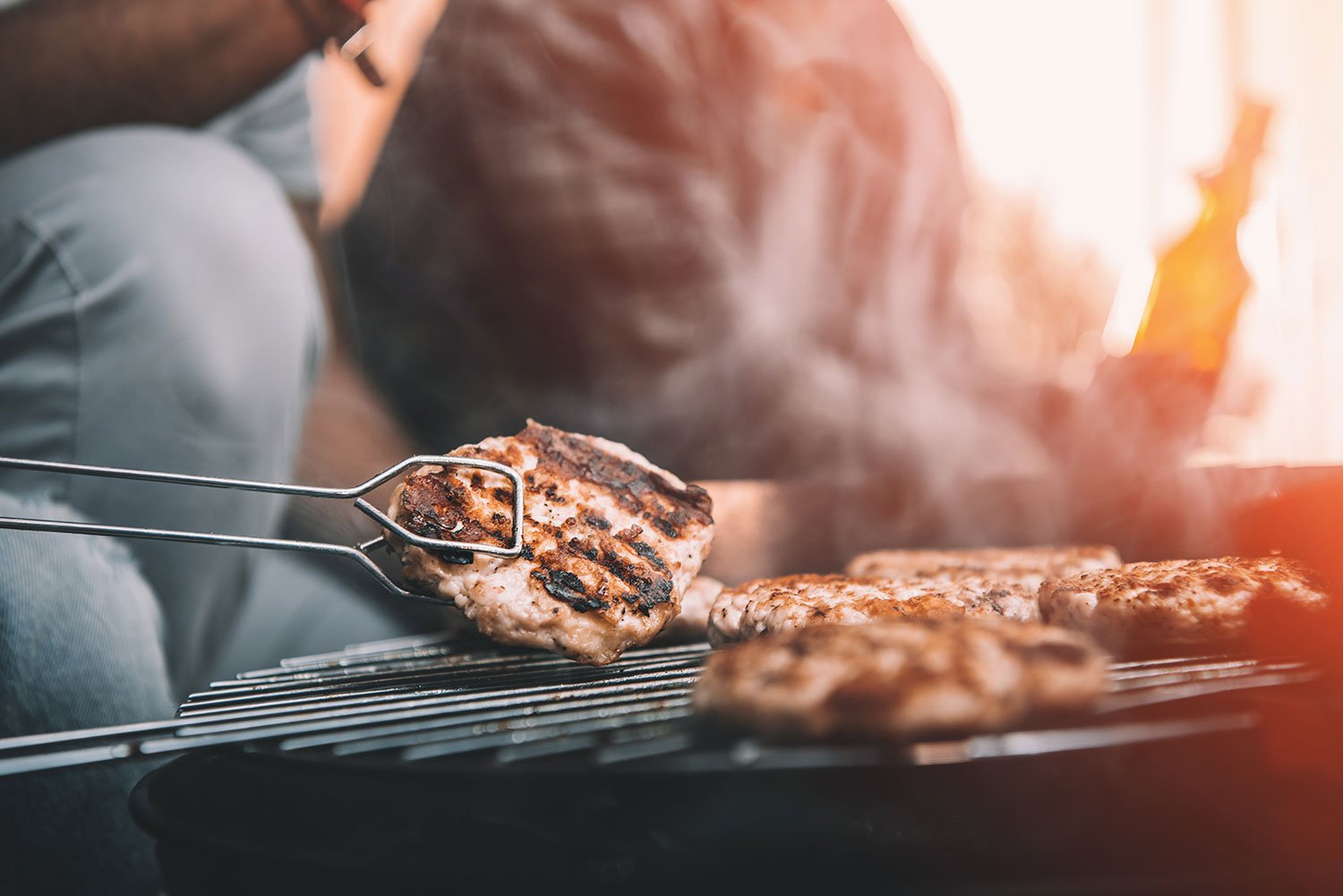 Unless it's raining or snowing outside, for some, it's never really a bad time to have a barbeque or go on a trip outdoors somewhere. Whether it's summer hiking, tailgating, or cold-weather camping, nothing beats a good grill out in the elements.
The problem with grilling outdoors using charcoal and a grate is that it's hard to get the right temperature. However, an outdoor grill is also heavy and lugging it around when camping or backpacking is not practical. This is why we've chosen the smallest and most portable grills so that you can cook the perfect burgers, steak and hotdogs during your adventures.
Coleman RoadTrip LXX Portable Propane Grill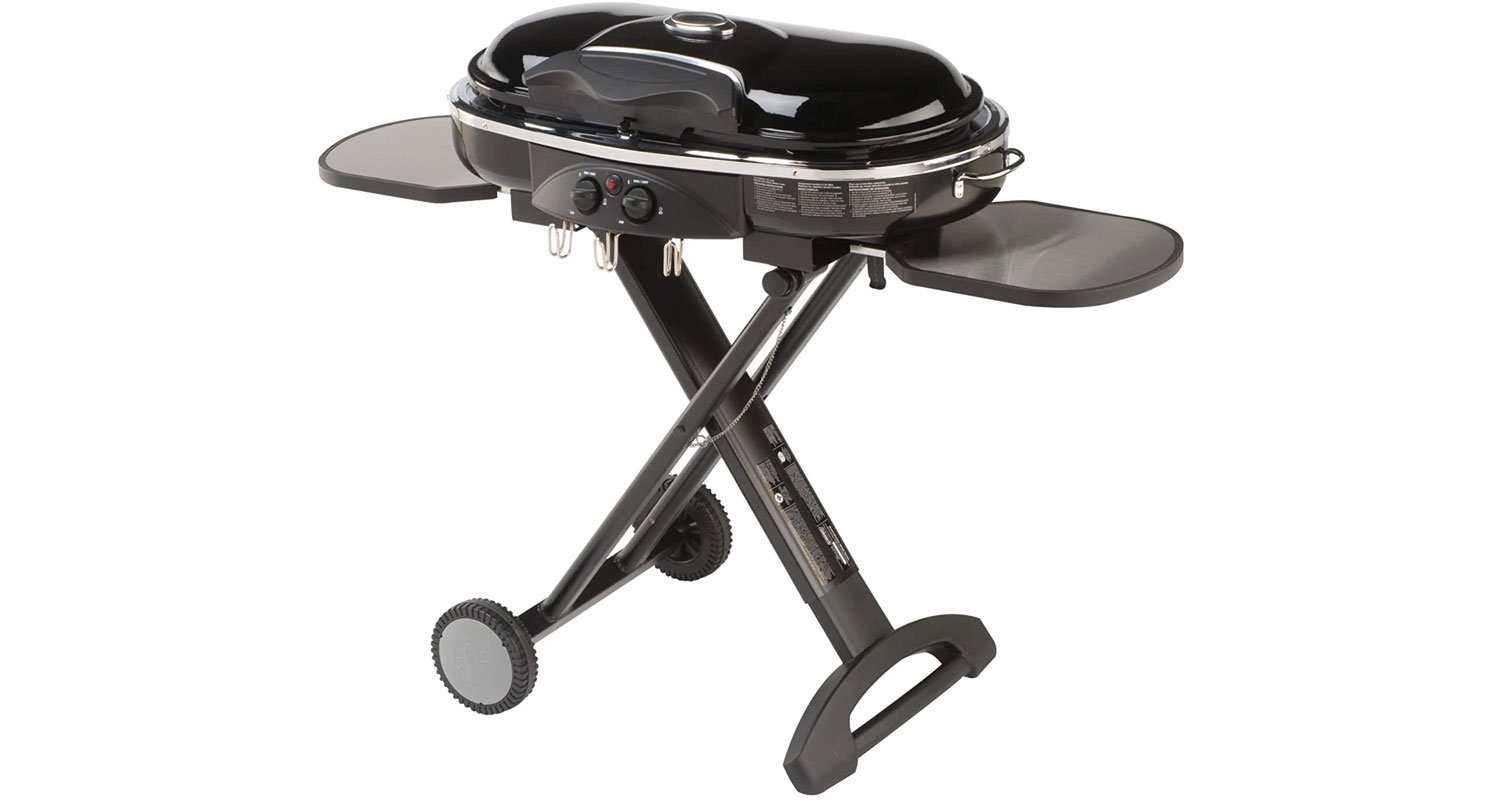 The Coleman RoadTrip LXX Portable Propane Grill is a staple for outdoor barbecue because it's small, easy to clean and durable. You can cart it around because it can take a beating. Bring it along with you during camping, picnics or tailgating because it's small enough to fit in most trunks. It's also small enough to fit in a small patio.
The cooking area is 285 square inches and can deliver up to 20,000 BTUs of heating power. The RoadTrip also features an Instastart ignition to light up those burners and a removable grease tray for quick hassle-free cleaning, which comes in handy when you're on the go and having a great time.
Weber Q1000 Liquid Propane Grill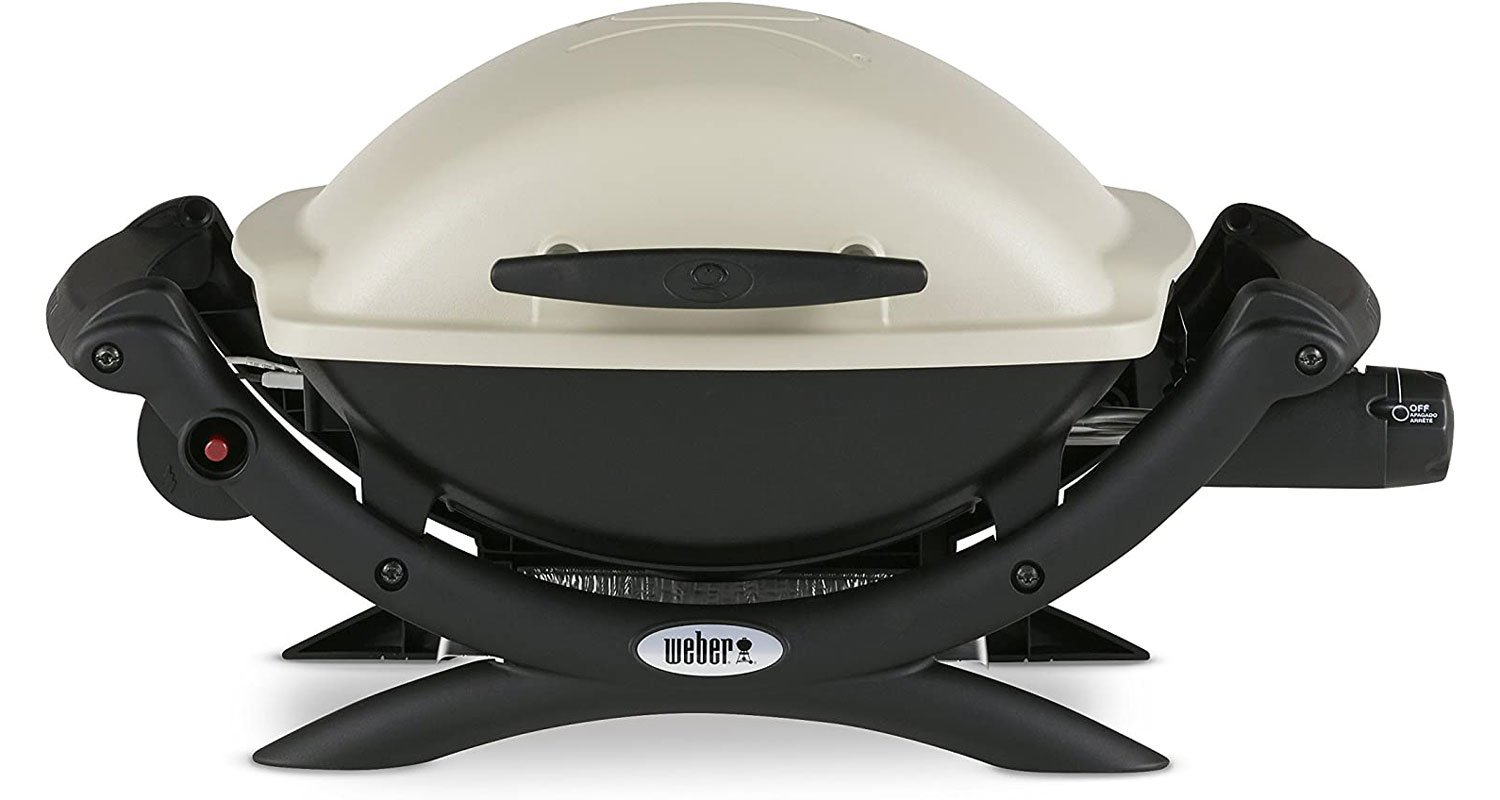 The Weber Q1000 Liquid Propane Grill is small and compact which is why it makes our list even though it's a single-burner grill. It features a single 12,000 BTU stainless steel burner, 280 square inches of cooking space, porcelain-enameled cast iron cooking grates, a cast aluminum lid, and an easy-start electronic ignition system.
It can sit perfectly on a table top or you can opt to buy the frame to make it a stationary grill. Best of all it comes fully assembled out of the box so there's no need to find out which part goes where. It weighs 28 pounds so it's small enough to go wherever you need it.
Cuisinart CGG-180T Petit Gourmet Portable Tabletop Gas Grill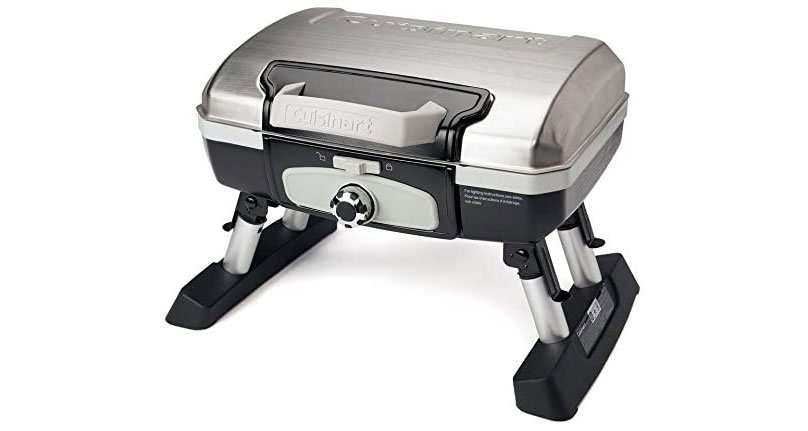 This grill from Cuisinart is a less expensive alternative to the RoadTrip and perfect for an on-the-go lifestyle. It's a very small grill at just 145 square inches but it can cook up to 8 burgers at a time or 6-8 chicken breasts. The single burner offers up to 5,500 BTUs of power.
It's not an all-stainless grill which is alright considering the price. However, it is one of the smallest options for a portable outdoor grill. It also sports a briefcase style carrying handle and weighs just 3.5 pounds.
Coleman Triton 2 Burner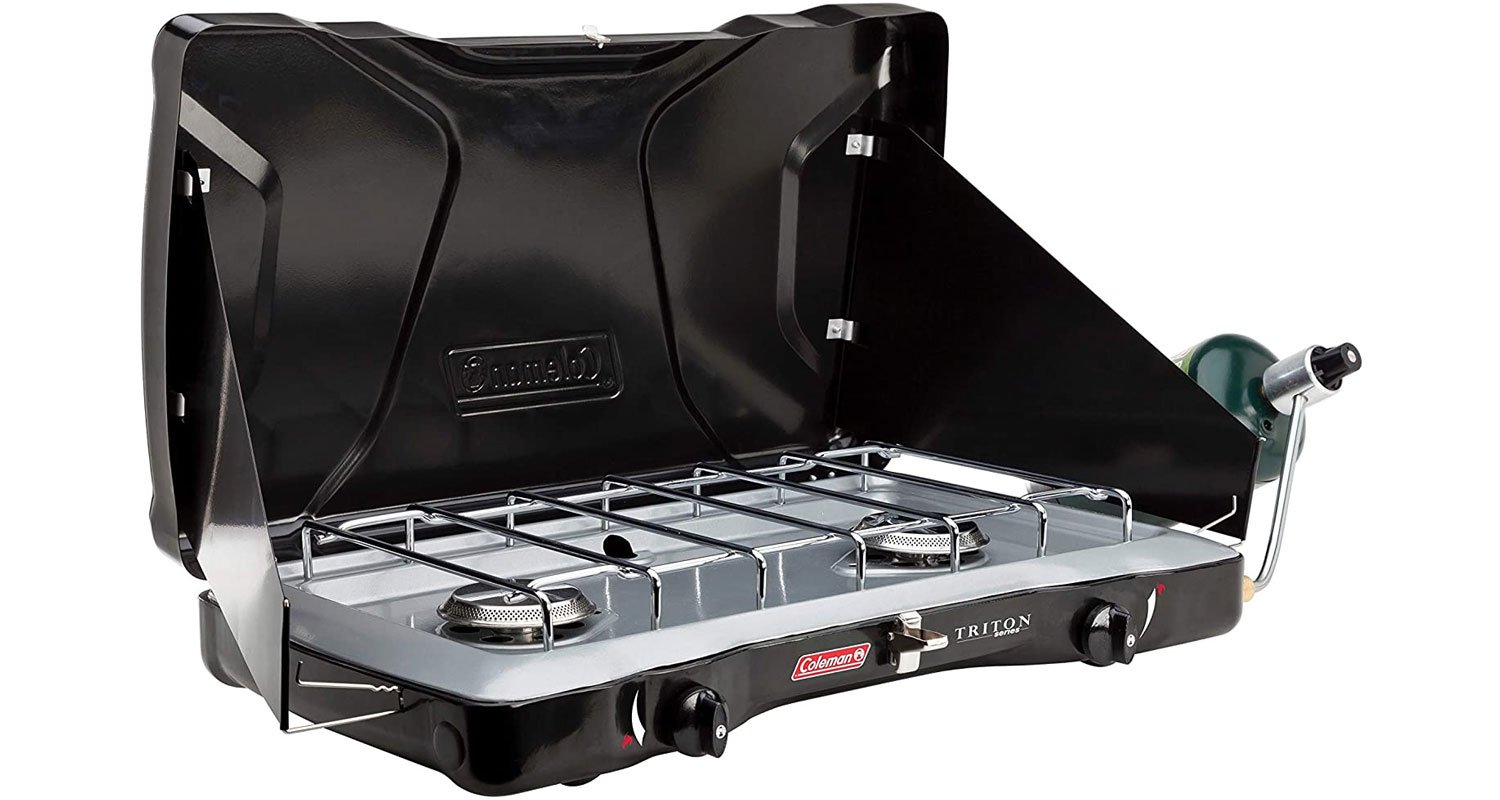 Some times it's hard to beat a classic. The original Coleman camping stove is a design that's been around, mostly unchanged, since World War 2, where it was used by the army to help keep the troops fed on the march. The Triton 2 is one of the newer incarnations of the original design. Classic wind blocks give this camping stove a familiar look, but the light weight, compact build make it easier to pack and move around.
A few of the downsides to this grill are that it doesn't come with a stand, and unlike the other grills in this article, you need an extra flat top or pan to cook over the flam. That being said, it's hard to beat the 22,000 BTUs of power and the versatility offered by this American classic.
Lugging a grill for camping and other outdoor activities is not always practical but if you want great tasting food, having these options with you can be worth the hassle.