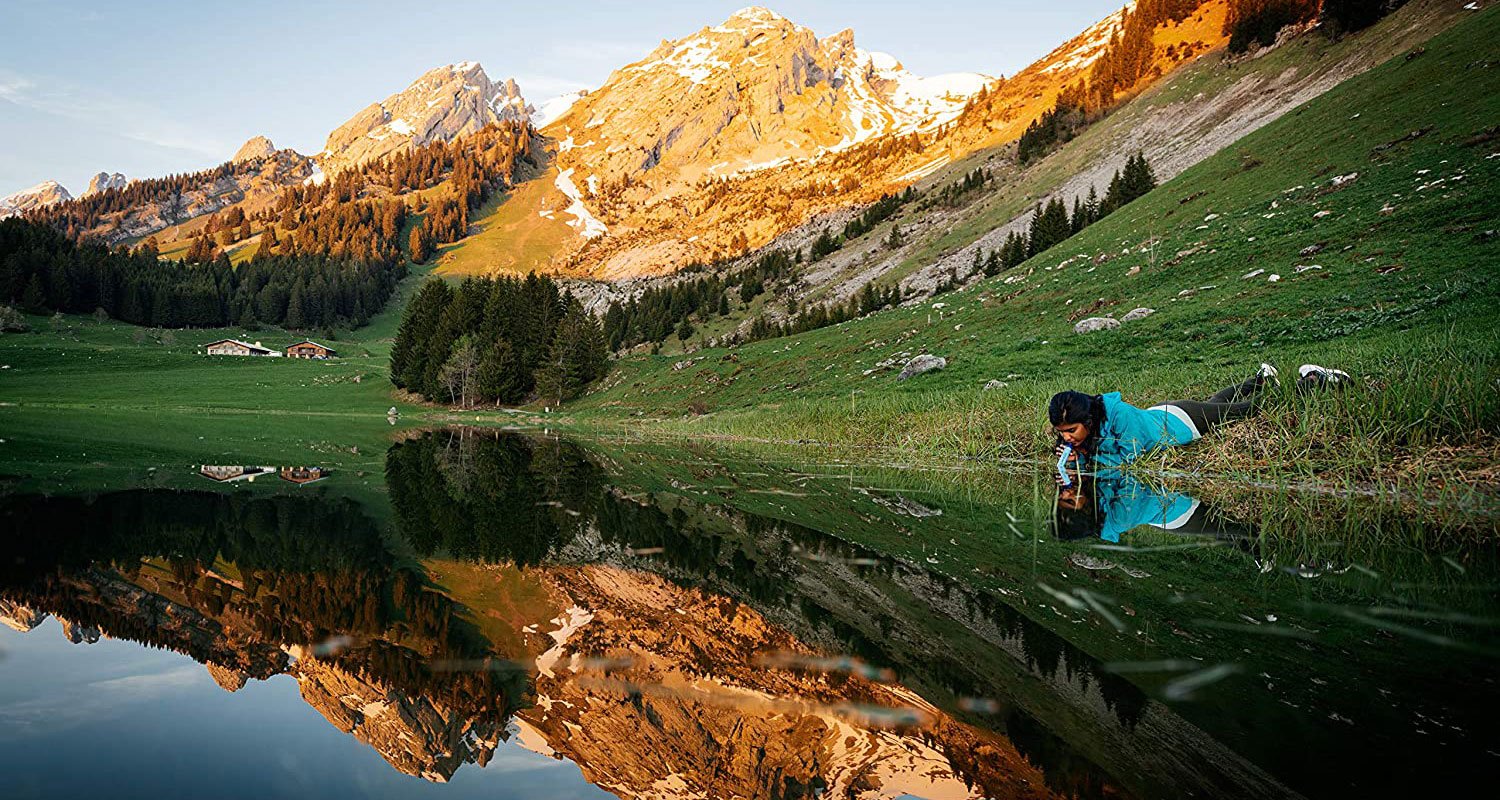 Backpackers know that staying hydrated is important when you're on the trail. However, it is also impossible for backpackers and hikers to bring large amounts of water especially during multiple days on the trail. This is where backpacking filters come in handy. They can purify and treat water on the spot so that hikers like you can access clean potable water wherever you are.
Here are some products that are worth considering for your next adventure.
Sawyer Squeeze Water Filter System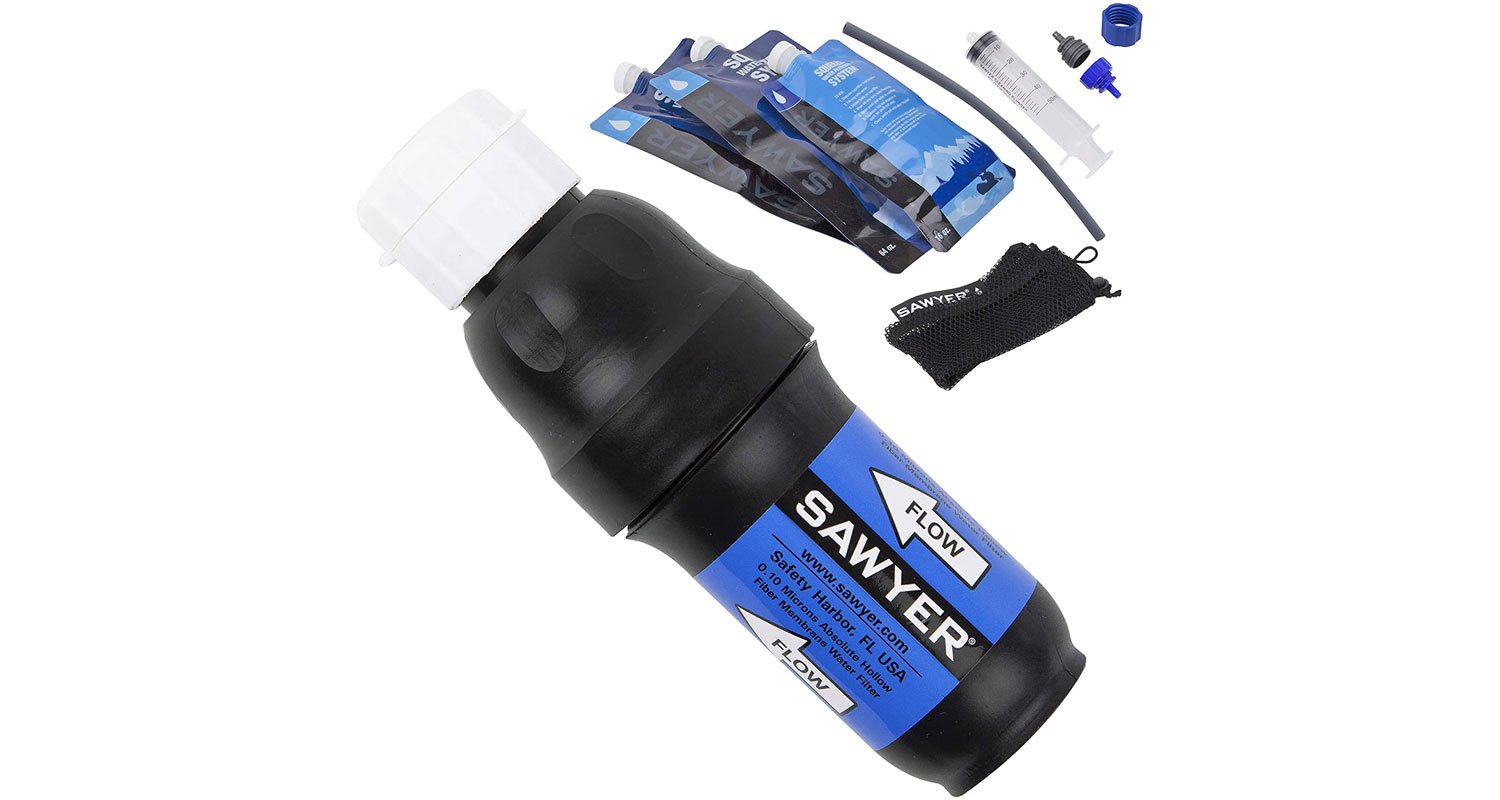 When it comes to portable filtration systems, Sawyer is always mentioned. This product includes Sawyer Point One Water Filter, 2 x 64 ounce and 1 x 16 ounce soft bottles, a plastic syringe for cleaning, hydration system adapters, and a straw. The system can remove 99.99999% of all bacteria, such as salmonella, cholera and E.coli and removes 99.9999% of all protozoa, such as giardia and Cryptosporidium. This is an ideal filtration system for backpackers and campers since it only weighs 3 ounces.
Aquatabs Water Purification Tablets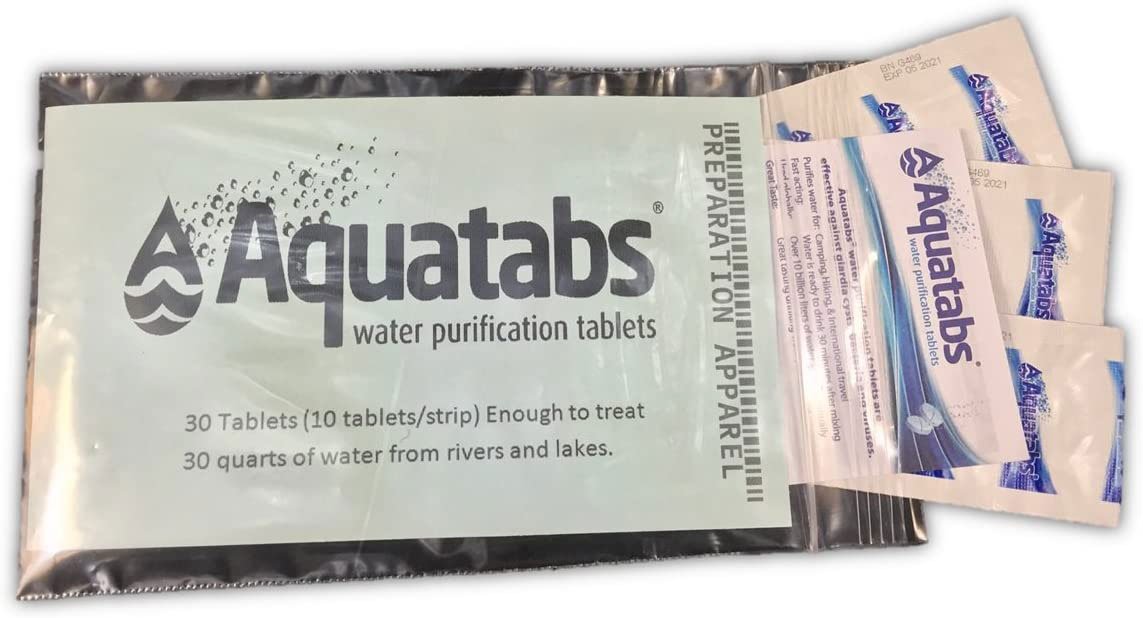 Purification tablets are a time tested solution for many campers and backpackers. Many outdoorsmen prefer this method because tablets are very light and they are easy to use. Aquatabs kill bacteria, viruses, and giardia (but not cryptosporidium) in untreated water sources and have a 30 minute treatment time.
The active ingredient for Aquatabs is sodium dichloroisocyanurate, a slow release form of chlorine, which imparts minimal taste and does not include iodine. It has a shelf-life of 3-5 years.
Katadyn BeFree 3.0L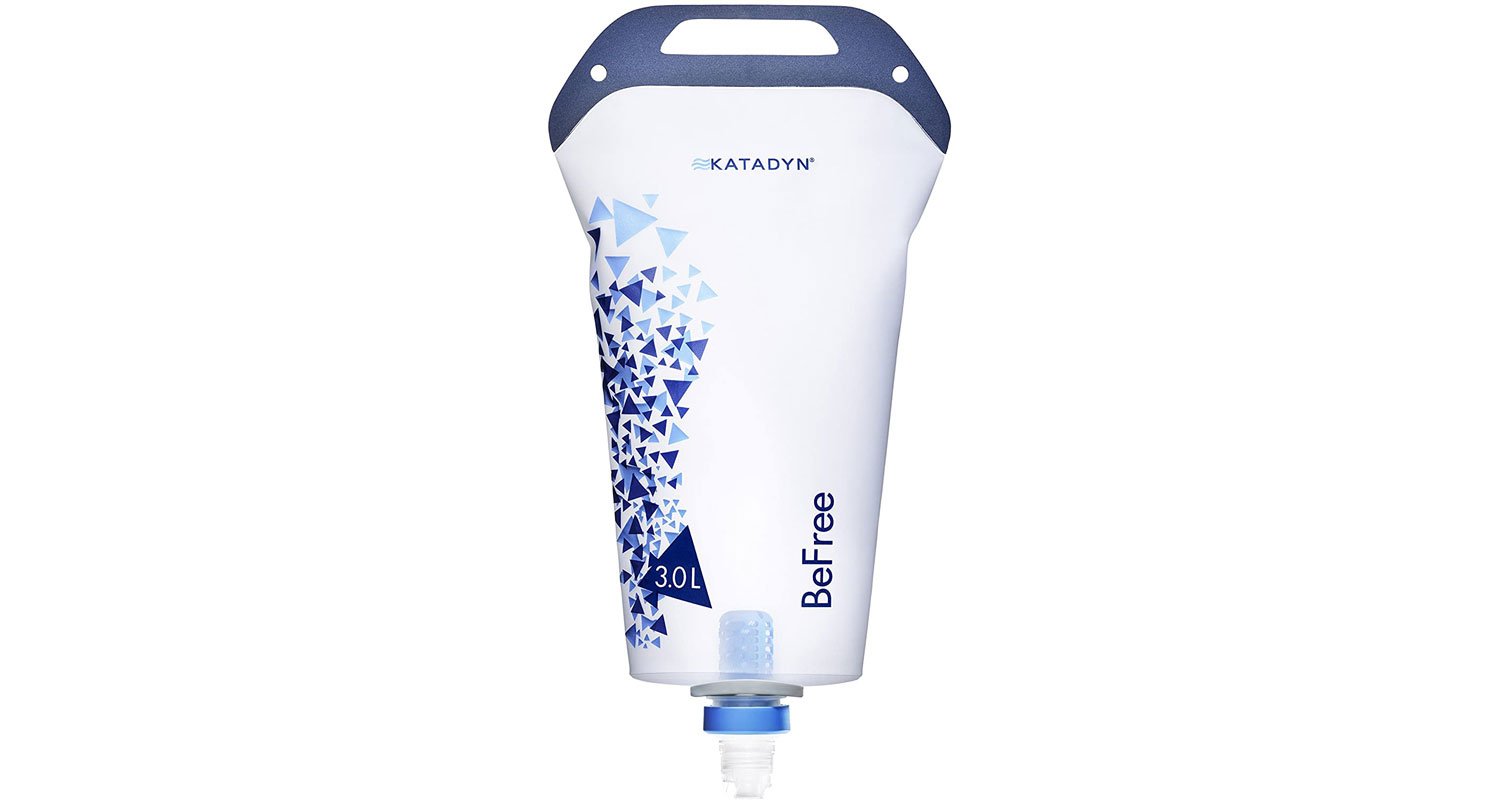 The Katadyn BeFree 3.0L can be used as a personal squeeze-style bottle or as a hung-for-group filter. This system uses a 0.1-micron microfilter that is EPA tested to remove protozoa (99.99%) and bacteria (99.9999%). Katadyn can filter 2 liters of water per minute which is actually fast for this type of filtration system.
The wide mouth of the bottle makes it easy to fill up in streams. Best of all, it folds up to a small size when not in use.
SteriPEN Classic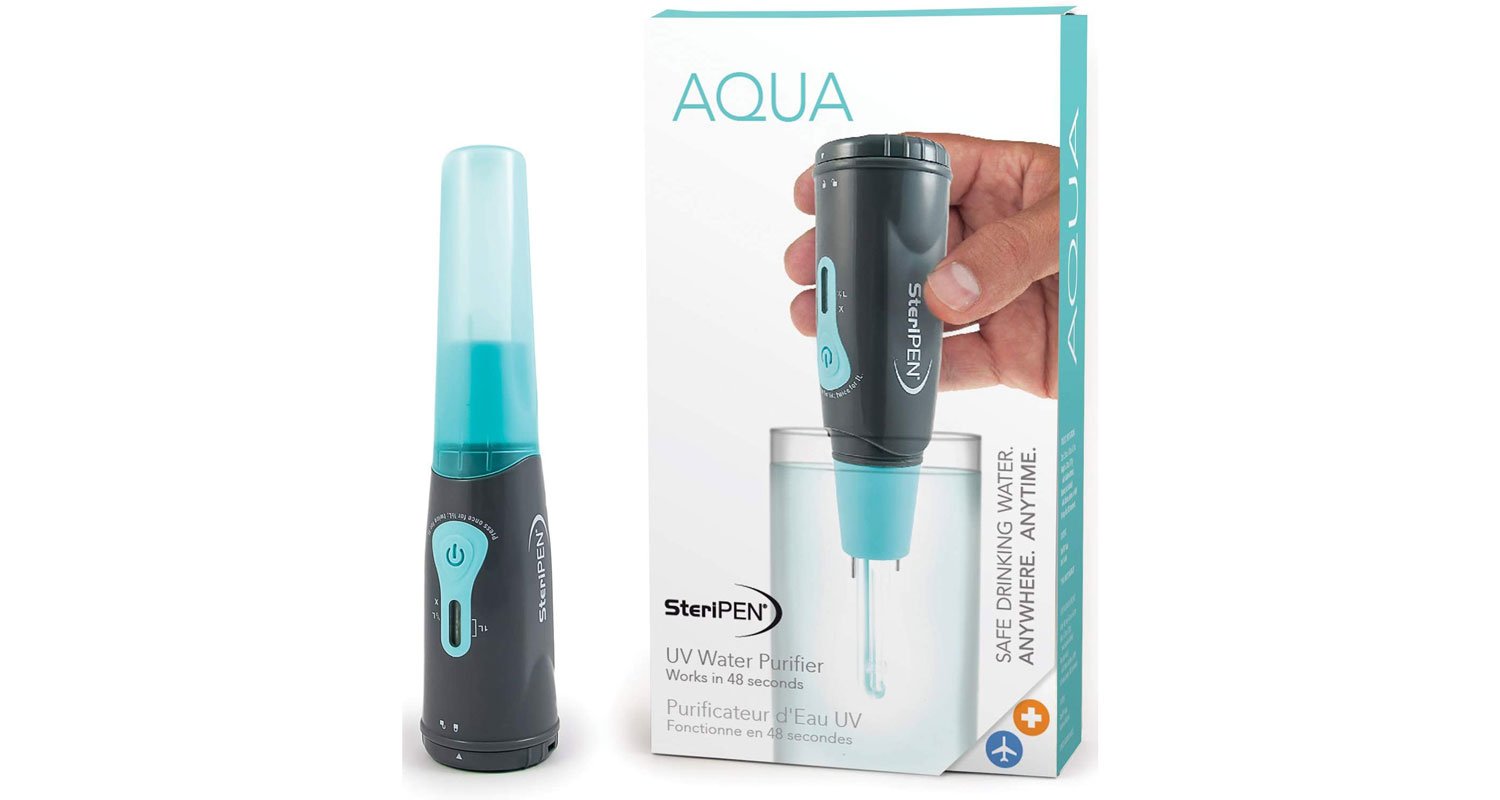 The SteriPEN uses 2 AA batteries and ultraviolet light to neutralize bacteria and protozoa in your water, including giardia and cryptosporidium. The SteriPEN is amazingly fast. It can purify half liter of water in 48 seconds or 1 liter in 90 seconds.
However, if you're using this to filter water from streams and similar sources you need to use a pre-filter to remove sediments because the SteriPEN is only effective in clear water.
LifeStraw Personal Water Filter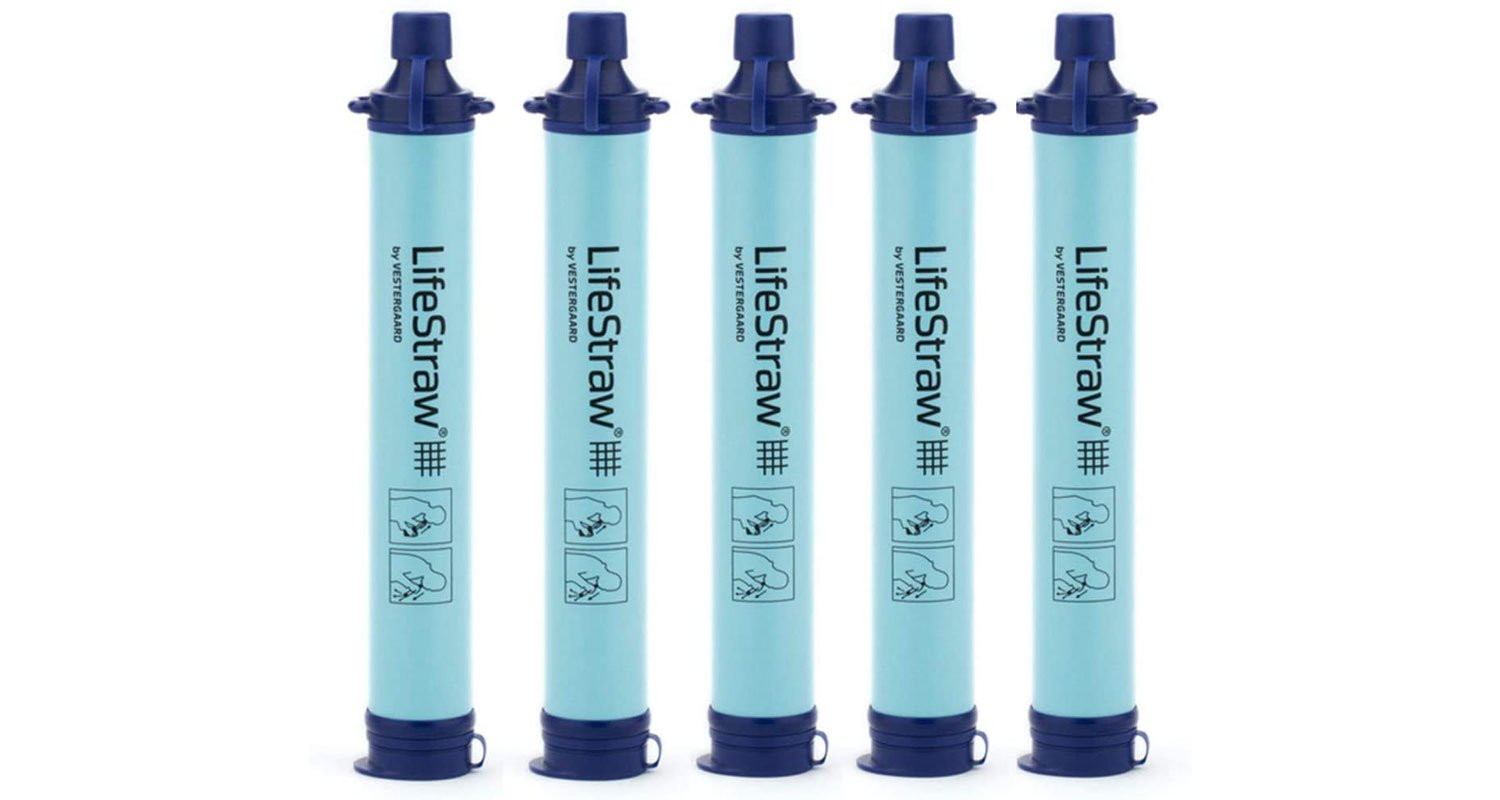 At just 2 ounces the LifeStraw Personal Water Filter is also another popular filtration tool for backpackers and hikers. Outdoorsmen love this product because you can use it to sip water from streams and ponds directly. It removes 99.9999% of waterborne bacteria, including E. coli and salmonella and 99.9% waterborne protozoa, including giardia and cryptosporidium. The LifeStraw can filter up to 1,000 liters. To clean the LifeStraw, blow air back through the filter to drain any residual liquid after use, effectively backflushing it.
Clean drinking water is very important during trips to the backcountry. Experiencing a stomach parasite especially while you're outdoors is not a joke. Clean drinking water does not only help you avoid this type of problem, it also keeps you hydrated.