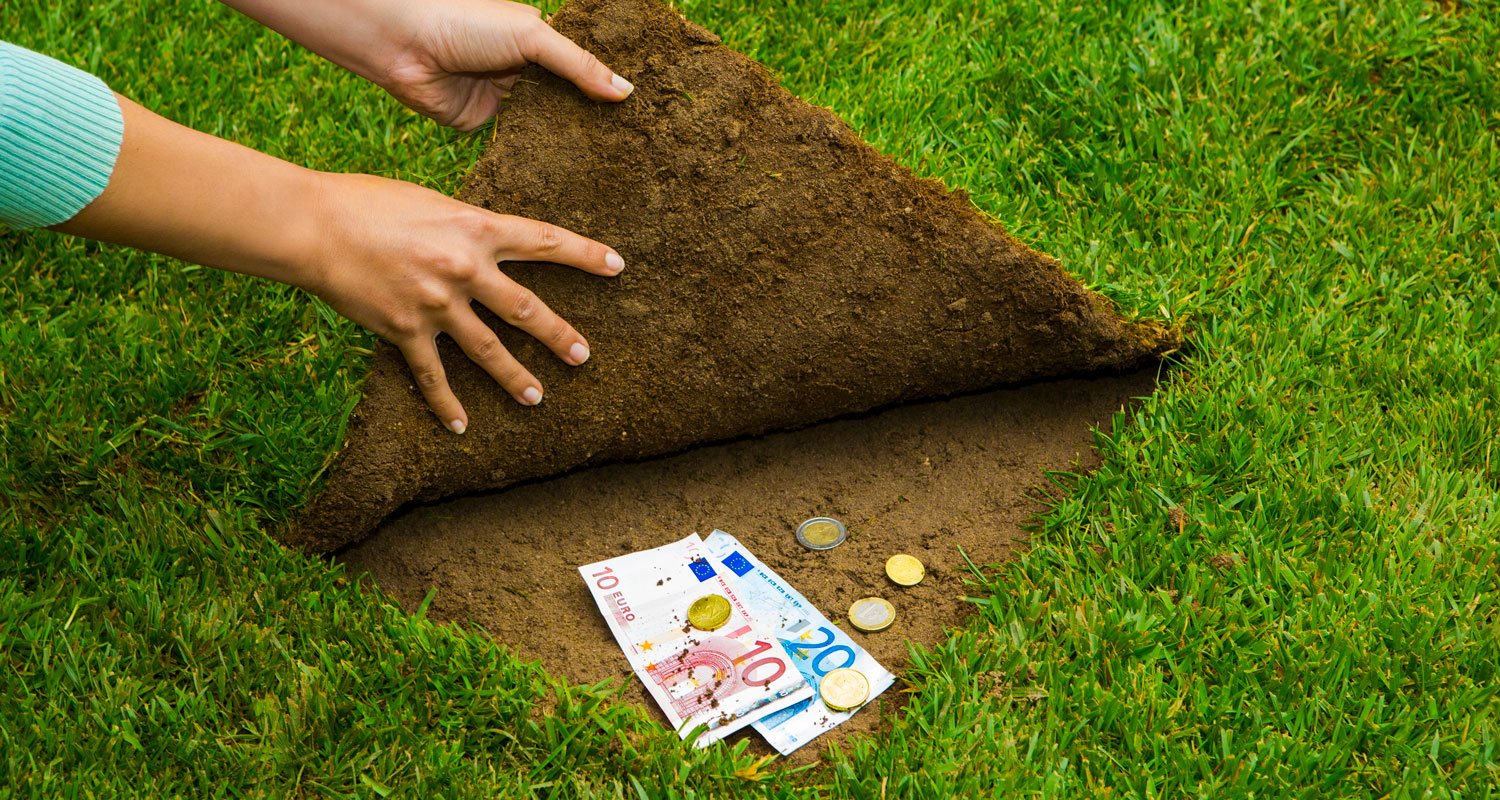 When you're travelling it is important that you have extra cash hidden away in case of emergencies and tricky situations. Backpackers and travelers know that it is quite easy to find yourself in certain situations where extra money comes in handy. There are also the usual dangers like pickpockets, thieves and the absence of ATMs nearby that can put you in a bind. These are just some of the reasons why you need to have cash safely stashed away.
It always pays to be ready that's why we are showing you some great ways to hide money while travelling or backpacking.
Active Roots Security Belt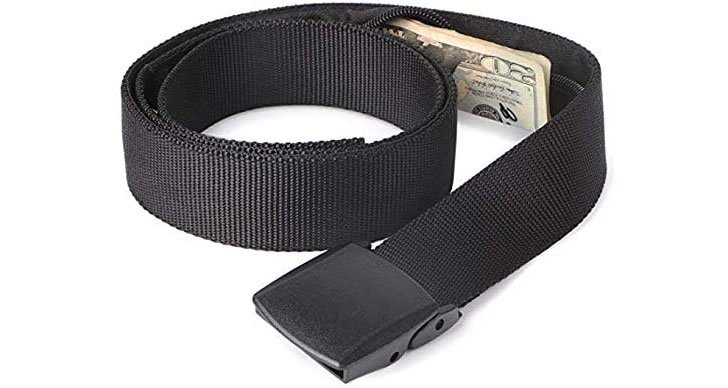 Fanny packs are great but they are also visible. This is why travelling or backpacking with the Active Roots Security Belt is a good idea. It is designed to keep your cash hidden even from pickpockets, thieves and nosy pack members. It looks like a regular nylon belt but has a hidden zippered security pocket where you can store your bills.
Unlike bulky fanny packs, it's lightweight and adjustable so it can fit waists from 26 to 42 inches. It looks like a normal belt and the hidden pouch is discreet so you can wear it outside with your shirt tucked in.
Eagle Creek Travel Gear Undercover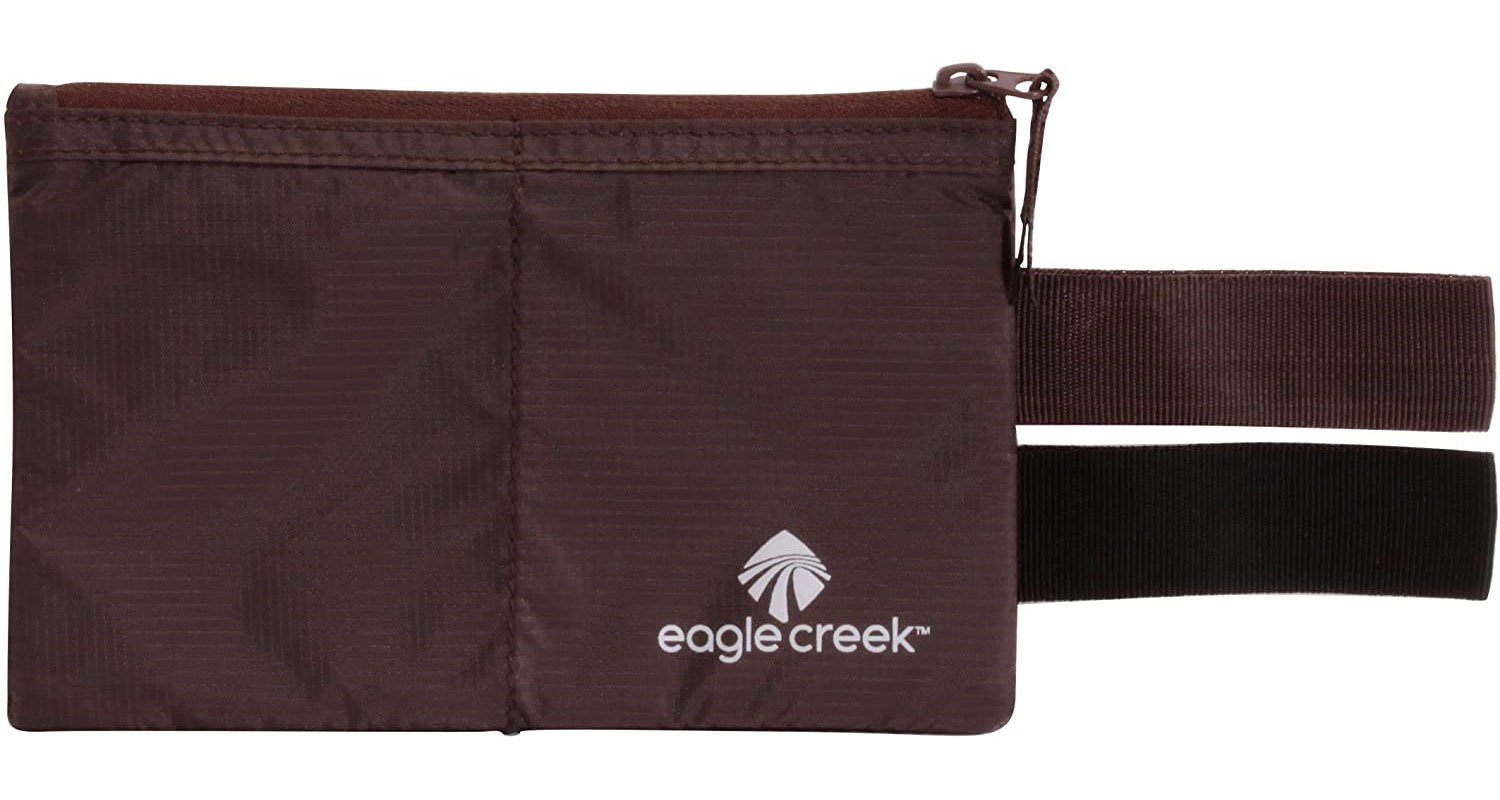 The Eagle Creek Travel Gear Undercover is another easy and convenient way to keep cash and other travel documents safe. It is made with durable and lightweight nylon ripstop material that's made to last with repeated use. The Undercover comes with a brown and black belt loop to blend with the color of your belt. Just choose a color and thread it to your belt and then tuck it into the waistband of your pants. The material is breathable and moisture wicking so you and your money stay dry.
Pacsafe Coversafe S25 Anti-Theft Secret Bra Pouch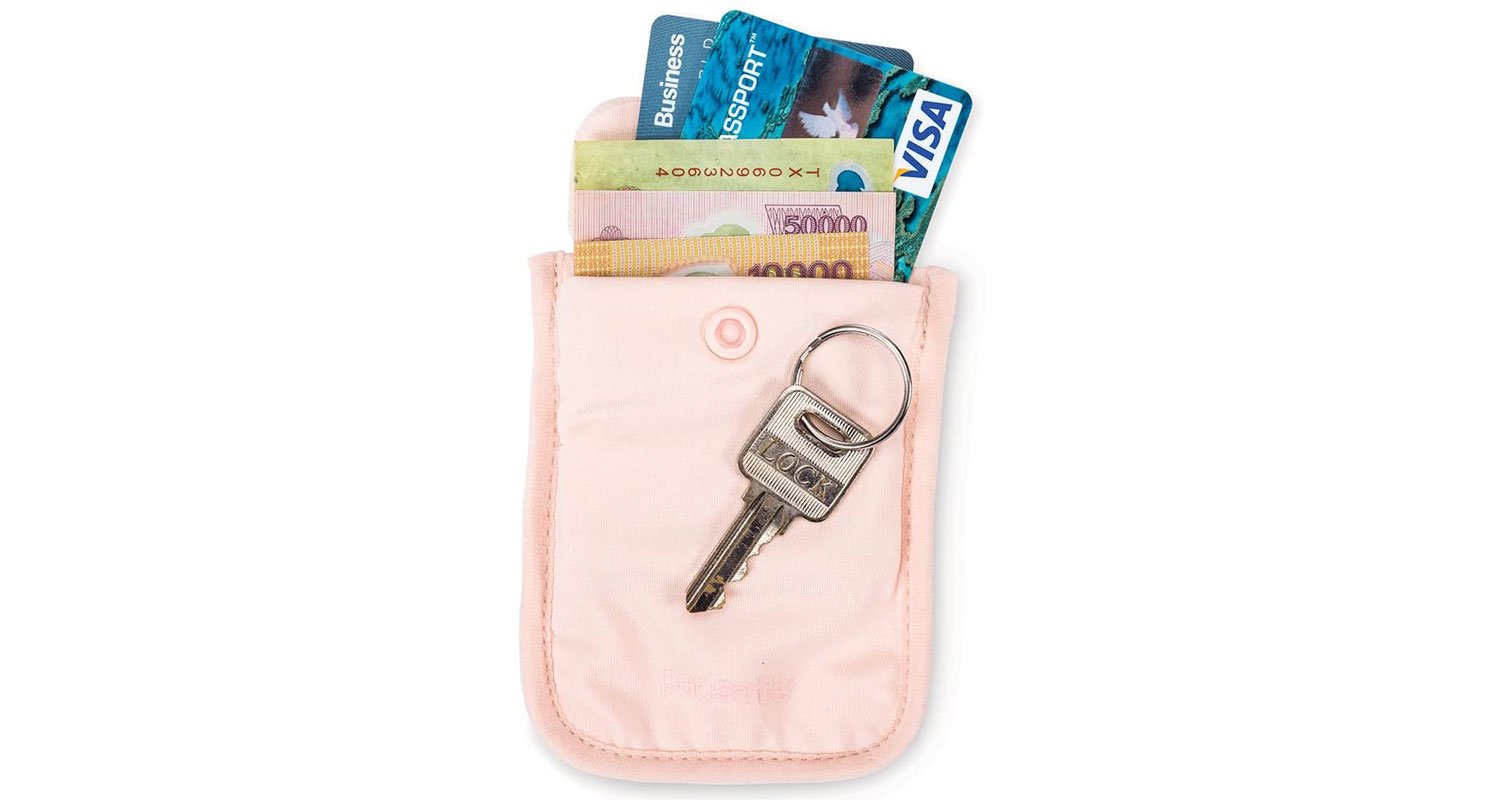 For women who want a more covert way of storing their money and valuables, the Pacsafe Coversafe S25 Anti-Theft Secret Bra Pouch is designed with adjustable elastic straps that clip easily to the front or side of your bra. It is made with breathable material so it feels comfortable next to your body. This is a good covert pouch to store extra cash discreetly.
Lewis N. Clark RFID-Blocking Hidden Clip Stash Travel Belt Wallet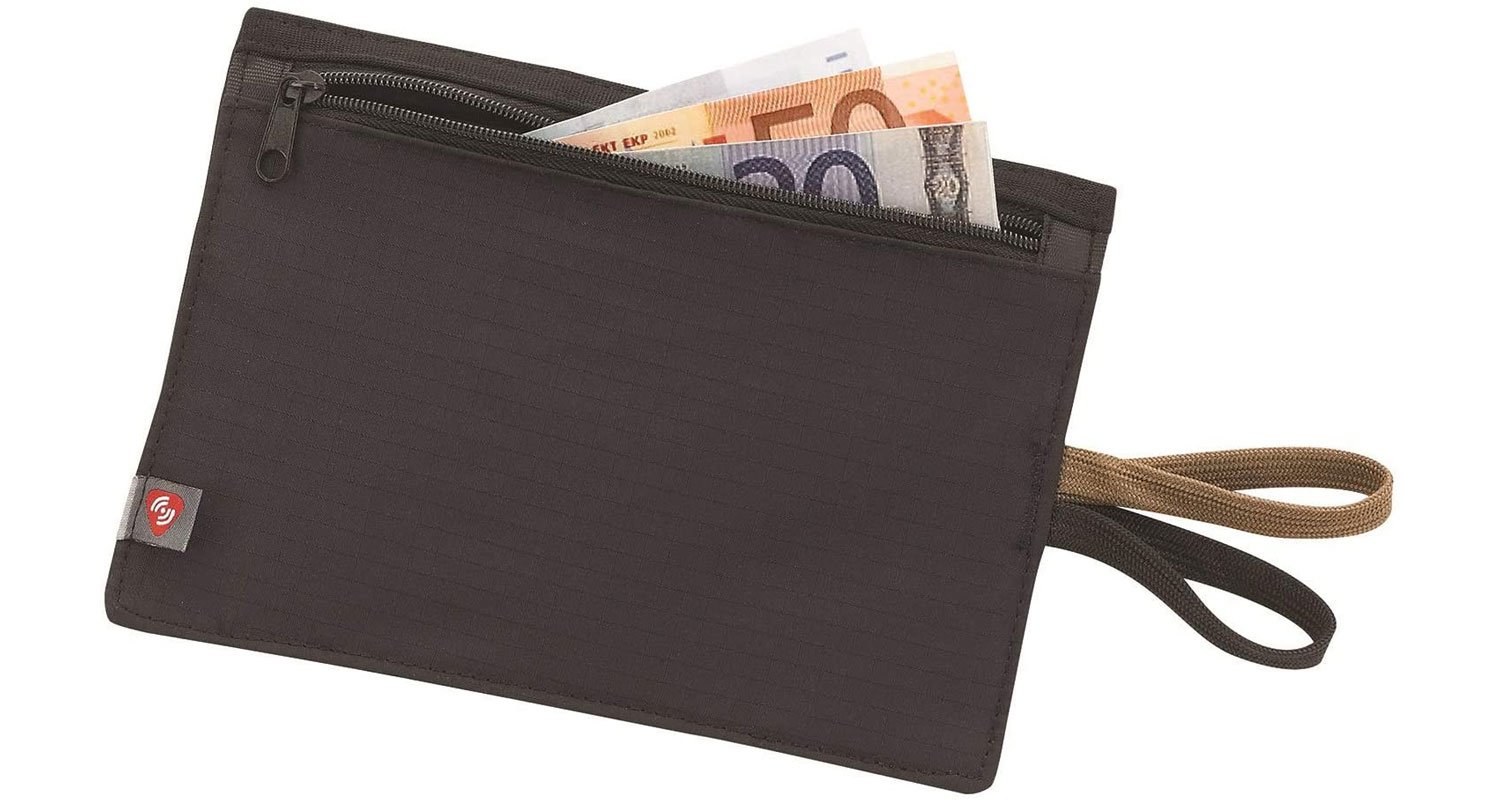 The RFID-Blocking Hidden Clip Stash Travel Belt Wallet by Lewis N. Clark is small and lightweight so it's easy to keep out of sight. It's big enough to fit cash and some cards and is made with RF blocking technology to keep your information safe. It is made with TravelDry fabric that wicks away moisture and resists odors and mildew to keep you comfortable while on the move.
Enroute Travel Leg Wallet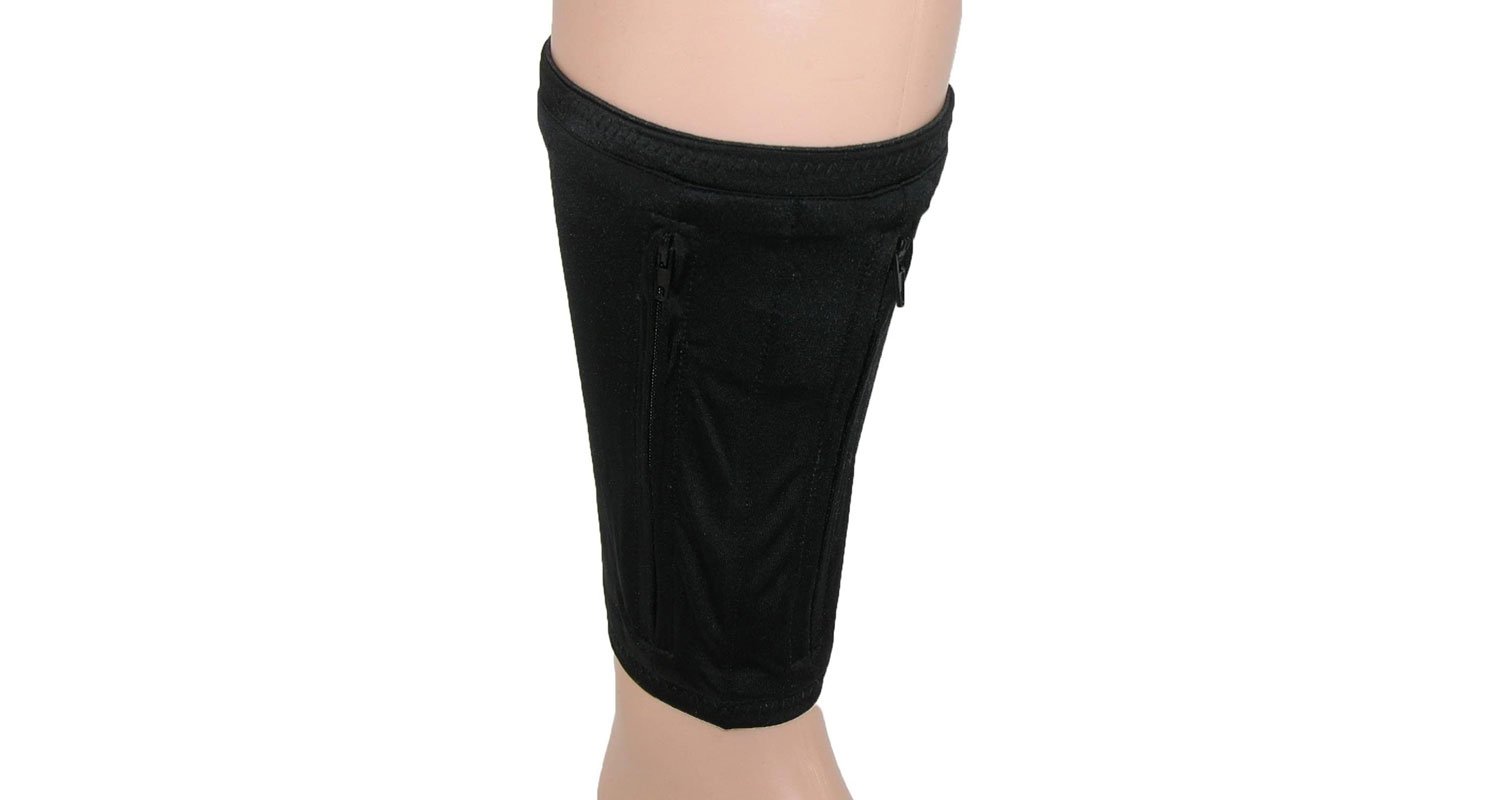 The Enroute Travel Leg Wallet will hold your passport, keys, cash and cards securely on your body when you're jogging, going to the gym, travelling or backpacking. It is very discrete and made with stretchy materials so it feels comfortable on the skin.
When you're outdoors, ATMs are not always accessible so having cash for emergency situations is always a good idea. Travelers also know how hard it is to replace lost passports and cards after they've been robbed or pickpocketed. Having these covert ways of storing valuables can help save you time and money.