In the past few years, these alternative Eco-friendly solutions have expanded from home use to outdoor activities that requires more. Specifically in camping, quality lights are essential to move around the campsite and to light a shelter. For beach camping on the other hand, this requires more durable materials with waterproof abilities against the splashes of beach water and the moisture from the morning dew.
A traditional gas lantern is heavy as it is made with glass and requires the use of fuel, gas, or candles to provide heat and light. The kerosene powered lanterns emit fumes aren't safe for children and pets around and its a potential risk of fire to the surrounding area. These and more are being addressed by our innovators to give us more reasons to have solar powered lights handy, especially manufacturers who have built multi-functional solar-powered lights.
Here are 9 solar-powered lights ideal for beach campers:
MPOWERED Luci Original Inflatable Solar Light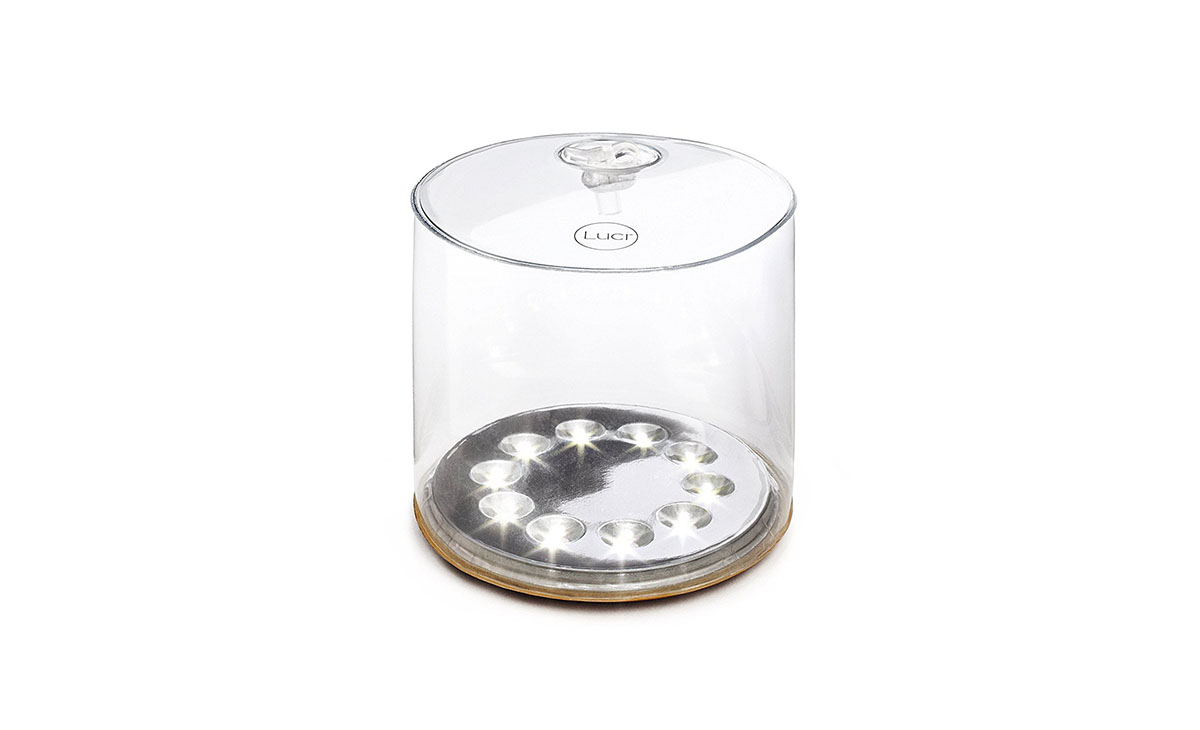 The Luci original inflatable solar light can bring style in your next beach camping trip with its classy cylindrical shape. It makes a perfect companion of kids campers and backpackers as it is inflatable, collapsible, lightweight and waterproof.
It is safe to use as it requires no batteries. It only needs 7 hours of direct sunlight to charge to provide 12 hours of illumination at night.
It features 10 powerful white LED lights that can be adjusted into 3 settings: bright; super bright; and 1 second flashing.
Survival Frog Collapsible Pocket LED Solar Light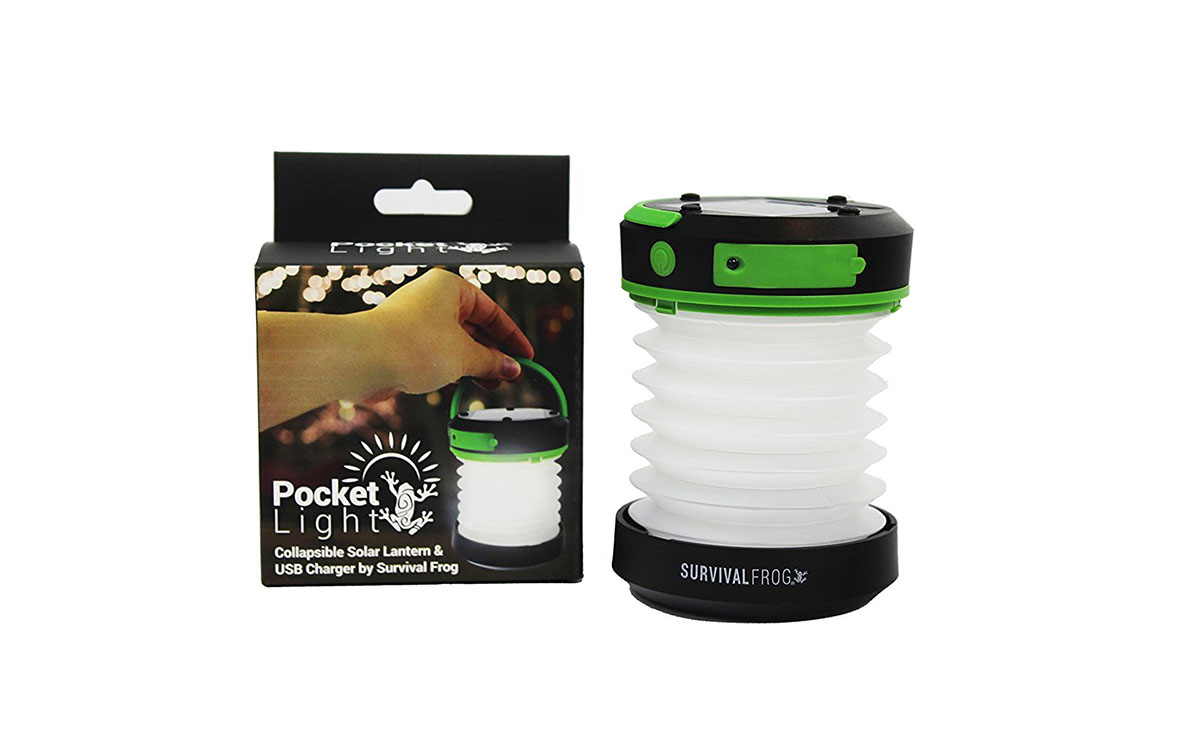 It is compact and designed to easily fit in your pocket when not in use as it can be folded up to 6×3-inches. At night, it can be conveniently hung in your tent.
It gets its power from the sun through its built-in solar panel for self-charging. It also allows you to charge your smartphones and other electronic devices without over charging, over-discharging, and short circuiting whit its smart chip inside.
The Survival Frog Pocket Light can also be used to signal for help when trouble arrives by just selecting its SOS flashing setting.
Solight Solarpuff Portable LED Solar Light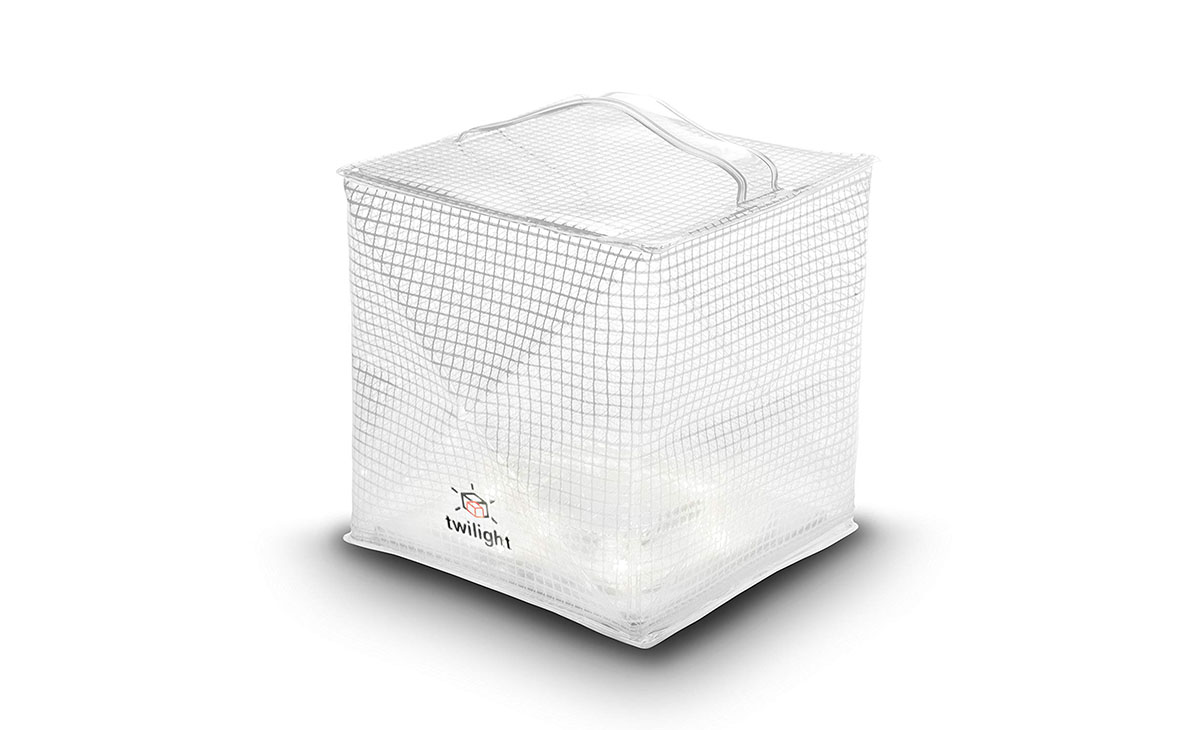 This Solarpuff portable LED solar light is beautifully designed as it boasts it patented solar flat-pack combined with its origami expandable lantern. It impressively folds into .25-inch thin and auto-inflates at 4-inches dimension.
It is made of high performance fabrics that creates a delightful dispersion of light into a 100 square feet and can easily fill a room. Its power button allows you to easily adjust the light to low, high, or flash mode.
Its ability to repel the splashes of water and light rain makes it a great beach camping essential.
Greenlight Planet Sun King Pro AN Portable Solar Light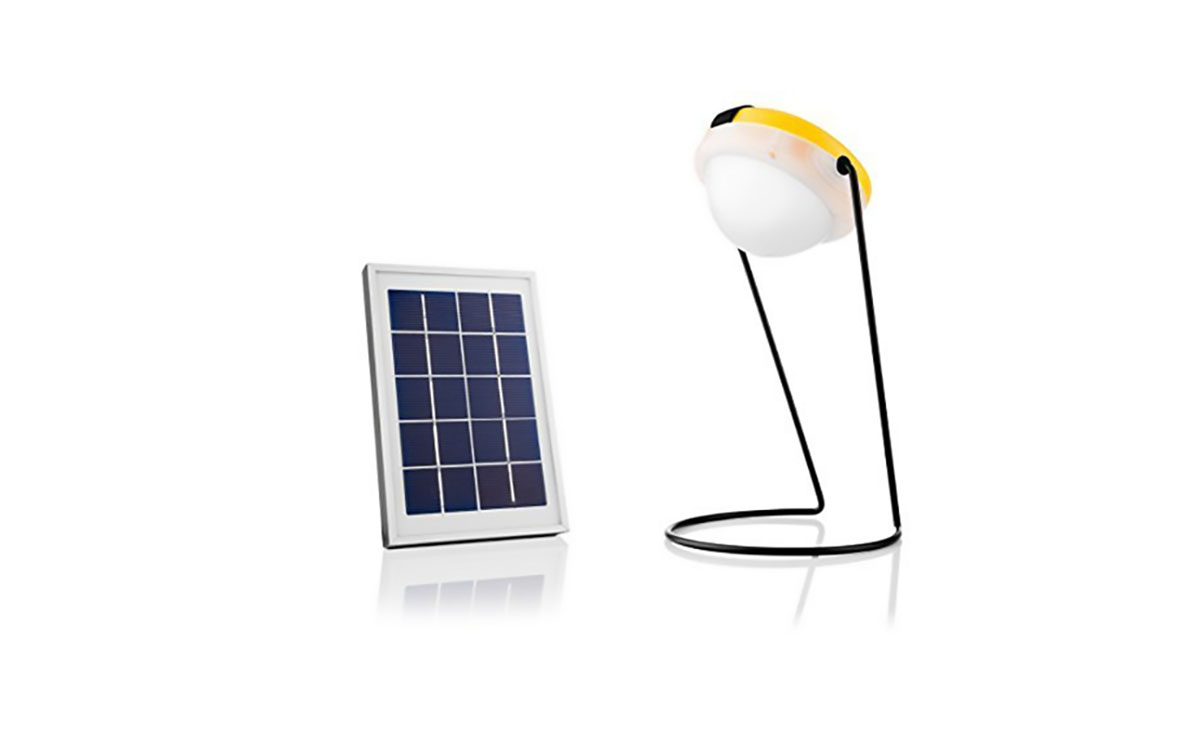 Awarded as the best solar light on the market by MIT and the Economist magazine, the Sun King Pro AN Portable Solar Light is equipped with a USB charger to keep your smart gadgets fully charged at all times.
It is designed to stand upright or it can be hung from a wall. It also comes with a 5-meter cord that can conveniently be used at home, in the great outdoors or in cases of emergencies.
It features its 3 lighting modes and 120 lumens of light which can last up to 45 hours per charge.
WakaWaka Power + Solar Powered Charger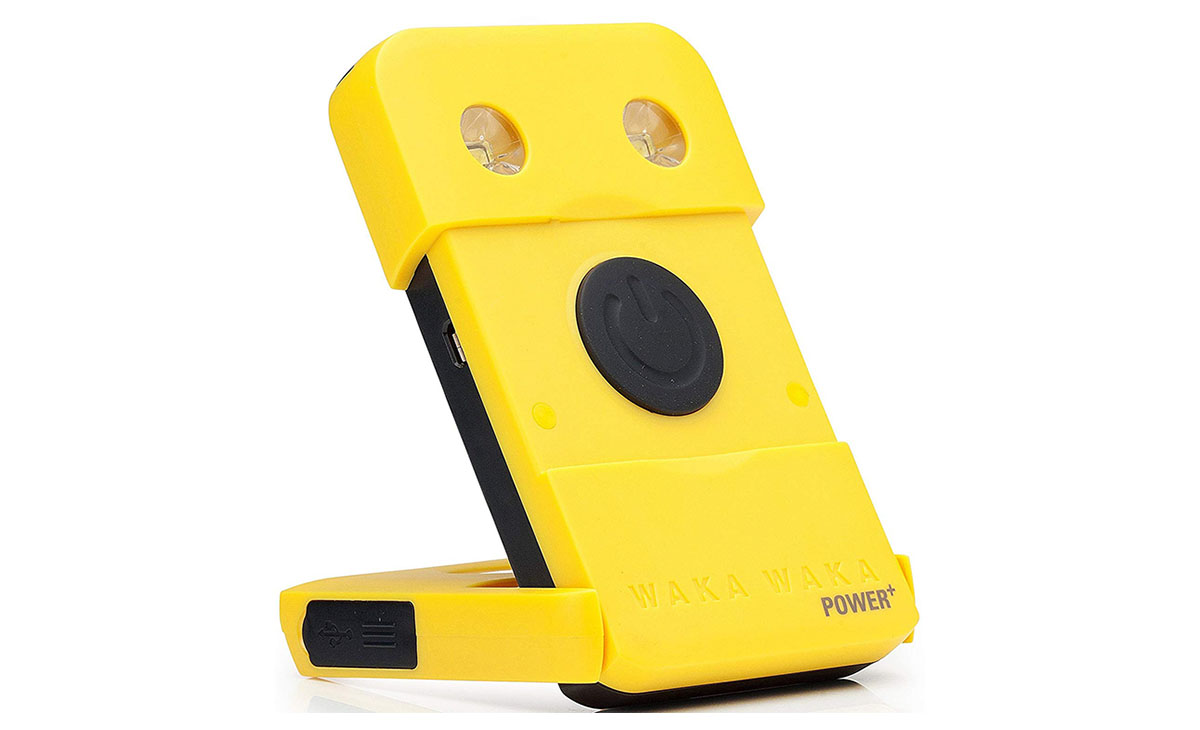 Its manufacturer guarantees that the WakaWaka Power+ is only made from 100% recycled PC-ABS. They strictly work with suppliers that are ISO9000 certified, which ensures sustainability and less carbon footprint in manufacturing the raw materials of this product.
It is made of durable, highly impact-resistant, and waterproof materials that allows you to bring it anywhere even on the beach. It is flexible and can be placed almost anywhere whether its stands upright on a table, mounted on a bottle or even hung from the ceiling.
It is powered by 3000mAh battery that charges from the sun. It also comes with 4 light settings that are adjustable between 5-70 lumens.
Goal Zero Lighthouse Mini Lantern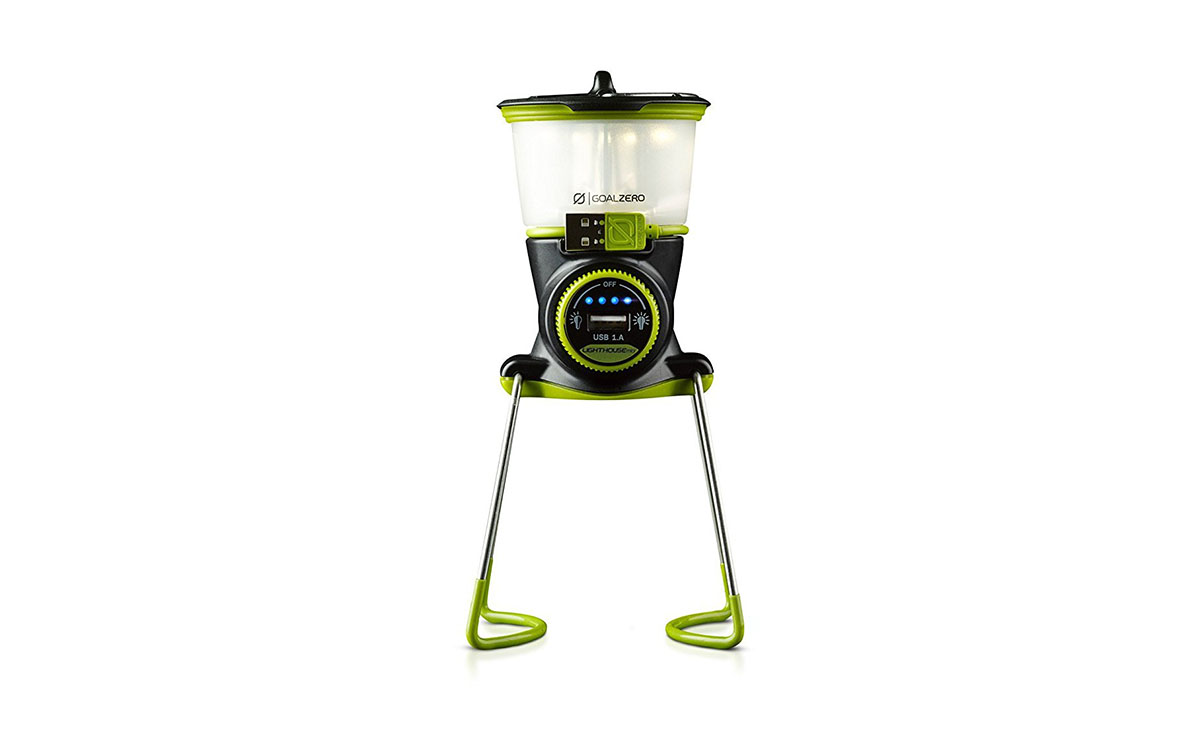 The Goal Zero Lighthouse mini lantern features a dimmable, Dual LED light adjustable brightness and direction for extended runtimes. It provides 210 lumens of LED light for up to 500 hours on a night light mode.
It is built with hooks and magnets and 2 foldable legs to maximize light dispersion.
It has a 2 way charging system: it can be charged directly to any USB power source or; this mini lantern needed a compatible Goal Zero Nomad Solar Panel for recharging. When fully-charged, it can fully charge your smartphone when plugged into its USB port.
Bicycle 3 in 1 Multi-function Portable Miini Fan LED Table Lamp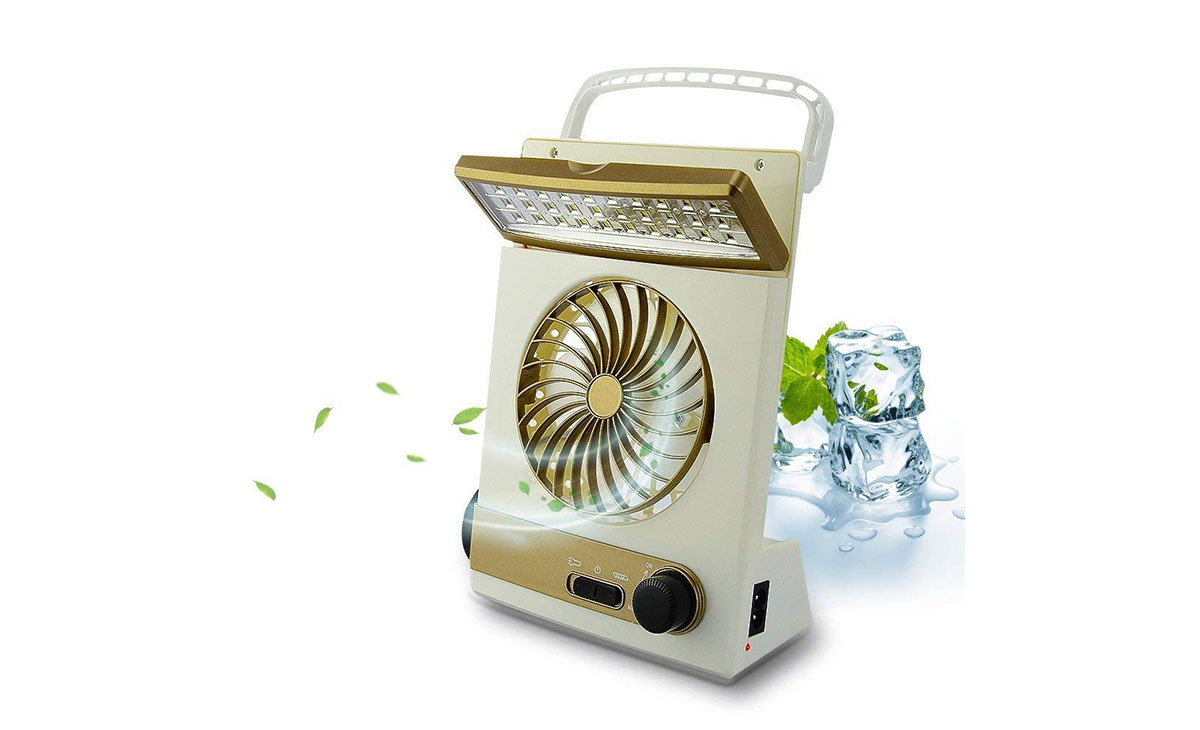 You can stay cool on your tropical beach holiday with this cordless Bicycle multi-function mini fan and table lamp. Its built-in solar-powered high-wind fan is the best thing that you can have in a humid and bug-infested campsite.
It features a double charge design for main and solar battery charging. It comes with built-in 1400mAh maintenance-free batteries which can be recycled for up to 500 times. Only 3 hours of charging through solar panel is required to make it work for 4-8 hours, depending on your mode of use.
Its eye-care LED table lamp has high brightness and can also be used as spotlight torch.
Houkiper Vintage Waterproof Solar Powered Lantern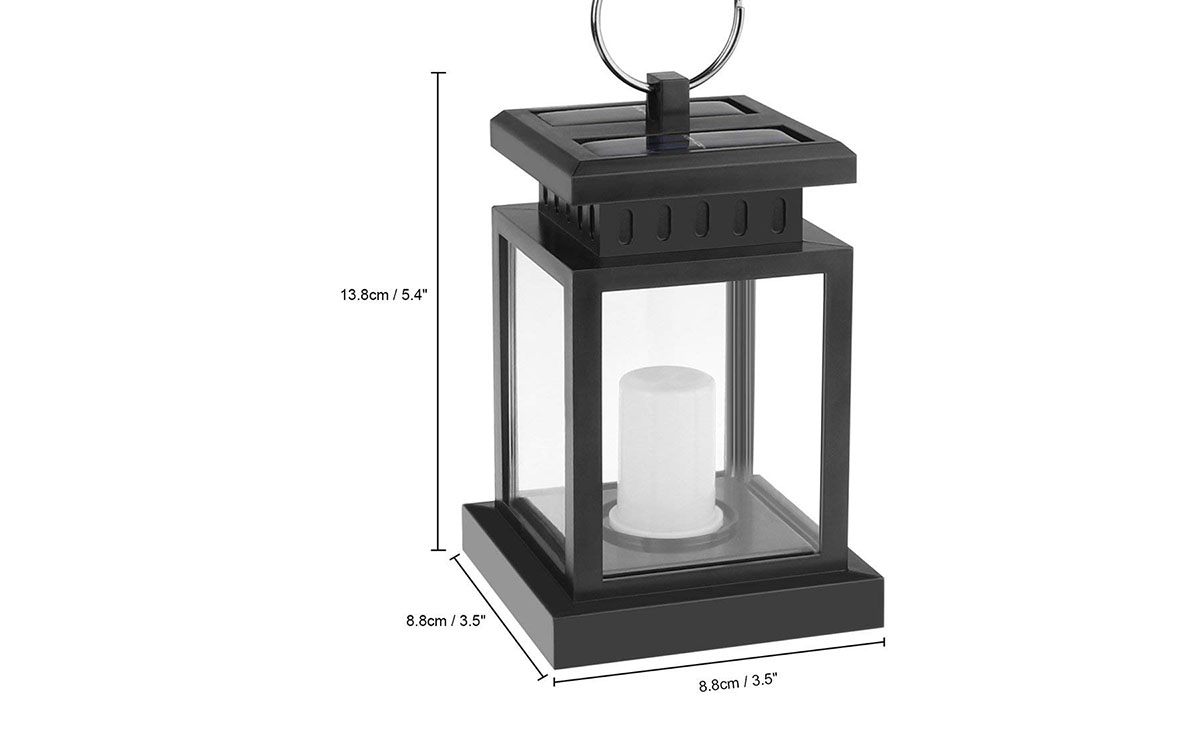 Lighting night parties and intimate beach dinners is made hassle-free with the Houkiper Vintage Solar-Powered Lantern. It comes with a hanging clip and a ring to easily clip or hang under the beach umbrella or a tree branch.
Its twinkling candle effect has realistic flickering amber lights that is smokeless and safe for children or pets around.
Aside from its its IP44 waterproof certification, it is also built with light sensors. The sensors can detect night and daylight and it is programmed to turn on at night and it automatically shuts off in the day time.
Clever Creations Premium Solar Powered LED Lantern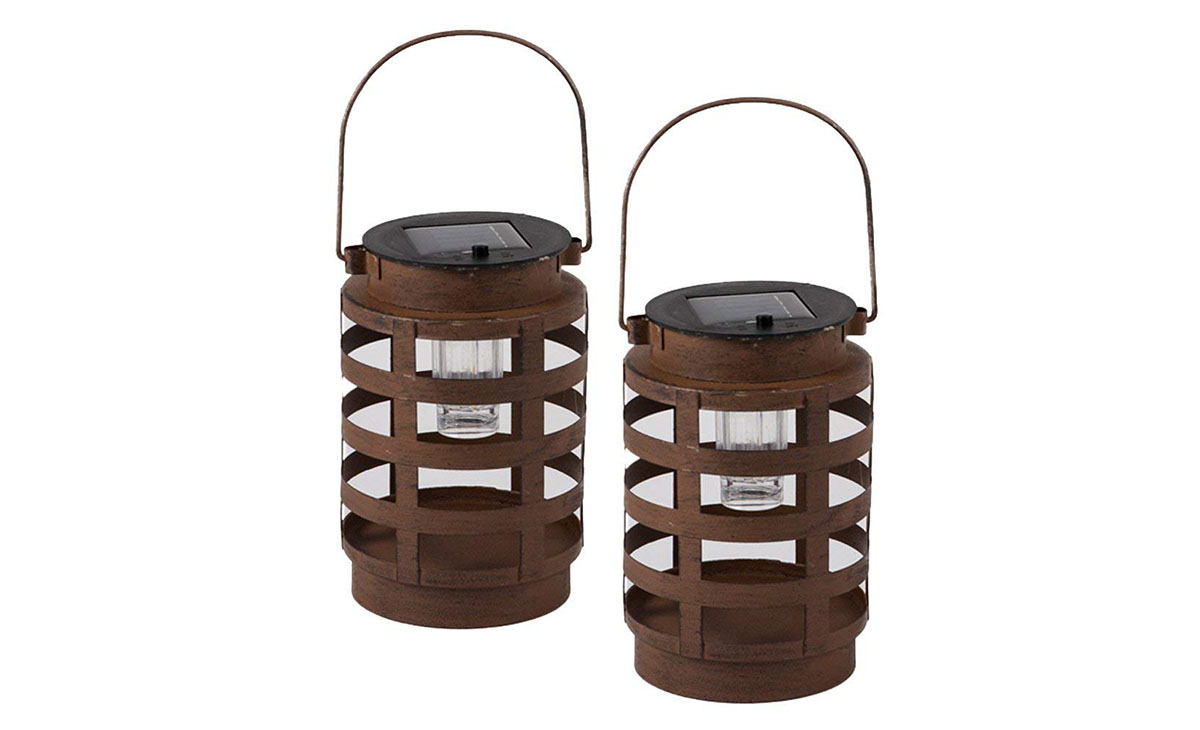 Glamping at the beach can be more sophisticated with this intricately decorated solar powered lantern by Clever Creations.
It is built with solar panels on top to soak up the energy from the sun to recharge itself.
This lantern will not occupy too much of space as its has a fairly small area of 3.5 x 3.5 x 6-inches and only weighs 5.6 ounces.