High Quality Three Season Tents That Won't Break The Bank
Good backpacking and camping gear can be very expensive, but it is usually worth the cost especially if you will be using the gear in inclement weather. High quality tents can save you weight, perform better and usually last longer compared to their more inexpensive counterparts.
However, a good 3 season tent does not necessarily need to cost the equivalent of a house payment. Just because you  not be able to afford the absolute best camping equipment on the market, but that does not mean that you should sacrifice comfort and safety when it comes to tents. If you're looking for a durable 3 season tent that is  a good balance between weight, cost and weather protection, here are some tents that you should consider.
ProductTop PickWeightFeaturesPricingReviews
Mountainsmith Morrison 2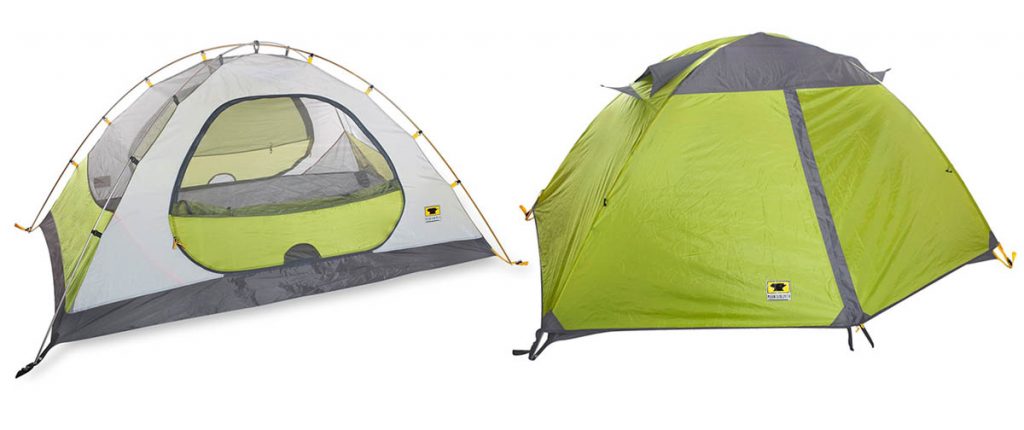 Weight: 4lb 11oz
Features: 2 Person, 3 Season, Double-Wall, 2 Doors/Vestibules, Freestanding
The Morrison 2 from Mountainsmith has a similar design to the Passage 2 and is a bit cheaper. This is actually a good starter tent for anybody who is looking for an excellent 3-season tent that cost less than $150. It is a cinch to set up, has spacious quarters and a functional design. This tent is a bit lighter than the one above which is nice, it has has a single-door and small vestibule which which may be a bit of an inconvenience. This may be a small compromise for most people to make considering the good quality and low price.
This tent can stand up to wind and rain really well. The fly and door materials do a good job of keeping the moisture on the outside and the poles are sturdy enough to get you through a Fall storm. It has a 43-inch head room so this tent can catch a lot of wind but can still stay get you through a relatively strong onslaught.
The North Face Stormbreak 2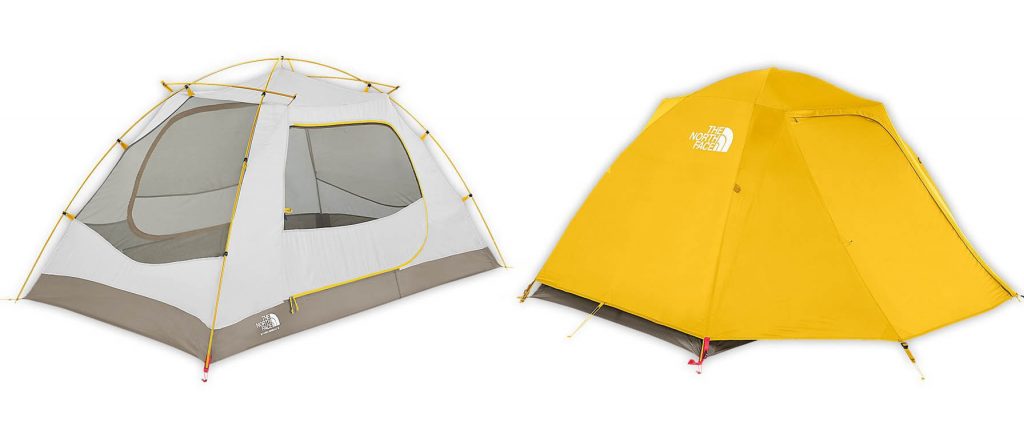 Weight: 5lb 5oz
Features: 2-Person, 3-Season, Double-Wall, 2 Doors/Vestibules, Freestanding
At around $150, this tent is inexpensive but at 5lb 5oz it is very heavy. The Stormbreak 2 is inexpensive and is a good bet for car camping trips. This tent features 2 vestibules for easy loading and access and is very roomy with a comfortable interior for 2. It has a 43-inch head room which makes it easy for people to sit up and crouch.
The bad: it has one of the worst space-to-weight ratio for tents. The materials are also bulky and does not pack down well. It is made with cheap fabric but feels durable.
ALPS Mountaineering Aries 3 Tent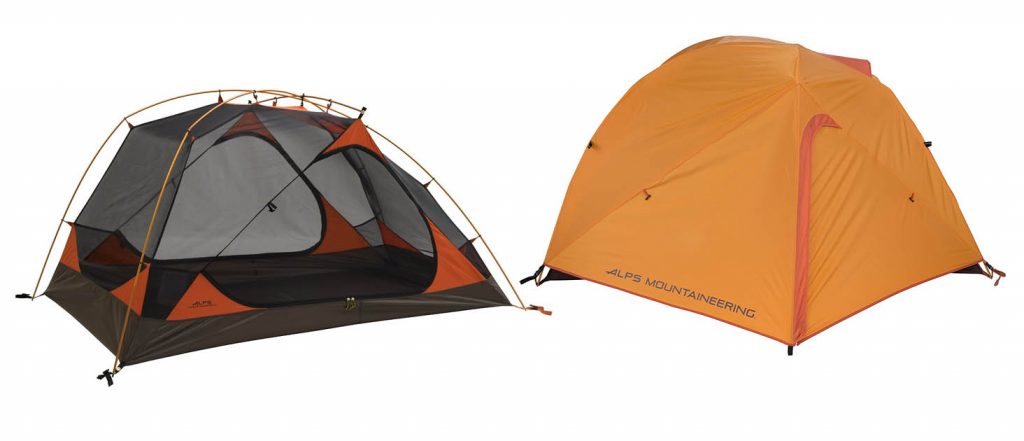 Weight: 6.2 lbs
Features: 3-person, 3-season, Double Wall, 2 Doors/Vestibules, free standing pole system, pockets in all 4 corners and No-see-um Mesh
The Aeries 3 from ALPS Mountaineering is easily the best bang for the buck of all the tents in this review. It has features like an adjustable fly vent, heavy duty zippers and an all clip assembly that are often only found on far more expensive tents. One of the best features of the Aeries 3 is the impressive head room. At 50″ the Aeries 3 offers a lot of vertical space which makes it easier to change clothes.
For hot weather camping the rain fly can be removed, and the Aeries 3 offers excellent ventilation to help keep you cool if you camp in hot locations. The No-see-um proof mesh is a necessity if you live in the Southwest.
The Aries 3 is one of the easiest non pop tents to set up. The poles, tent and rainfly are all color coded
The aeries 3 is an incredibly well designed tent that offers campers and hikers a great option that handles most types of weather incredibly well.
The bad: At 6.69 lbs the ALPS Mountaineering Aries 3 is a bit heavier than a lot of other tents in it's class. In spite of this the Aries 3 is a favorite of many Kayakers, hikers and bike riders, so the the quality to price ratio of this tent seems to  be good enough that a lot of outdoors men and women trust it. a Few people have reported problems with the small leaks in the rain fly do to the cross pole. This can be easily dealt with by spraying Kiwi CampDry on the rain fly which I recommend for any tent that may possibly be used in a rain storm.
If you are looking for an excellent deal on a budget 3 season tent, the ALPS Mountaineering Aries 3 is tough to beat.
Though these tents are not necessarily the leaders in quality for multi season tents, they are a great options for most of us. They offer an excellent combination of cost-effectiveness and performance.